A Technology Company
BANKING ▪ REAL ESTATE ▪ TECHNOLOGY
All reports have the same low price and the highest quality. Superior Informatics does not cut corners or charge higher prices based on product quality.
Superior Informatics is a technology organization that provides real estate evaluations by combining technology/big data, human financial modeling expertise, human real estate valuation expertise. The overlap of all three disciplines, combined with nationwide coverage and all possible product classes has resulted in a product line that has proven to be the market leader. The reports are proven to be accurate, detailed, quick and regulator approved, nationwide. Numerous lenders use our products and they compete with appraisals.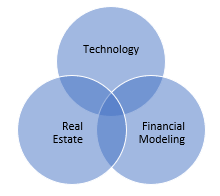 Products
• Homestat EVM – Commercial: Covers all commercial properties.
• Homestat EVM – Residential: Covers all residential properties
• Homestat Rehab EVM: Covers "As Completed" and new construction cases where projected estimates are needed. Both commercial and residential properties are covered.
• Homestat Land EVM: Covers all types of land cases including agricultural land, commercial and residential lots.
• Homestat Acreage EVM: Covers farms and acreages.
Homestat EVM
Residential and commercial evaluation reports for lenders that is comparable to an appraisal. Superior Informatics provides evaluations for a full spectrum of property types and geography: small properties to large sprawling complexes worth tens of millions. We cover all property types from simple structures to complex structures such as senior living complexes, cattle farms, large farms with solos, bins, elevators etc., large commercial buildings. We also provide property condition reports (physical inspection) nationally.
• Cost savings to borrower in appraisal fees
• Competes with an appraisal at a fraction of the cost, low turnaround time. Our reports have gained favor with federal and state examiners.
Attractive Pricing
Our pricing is very attractive and designed to be a simple decision when compared to an appraisal. While its possible to get a crude estimate at a lower cost, we are the lowest in the class of high-quality reports.
Referral Business-Competitive Market
The best way to grow business is through business referrals is from happy current clients/members:
• Accurate Reports instead of low-ball estimates that can increase LTV ratio and rates.
• Quick Turnaround time of 3 business days for the loan to close early.
• Low Cost- we save borrower money.
• Additional data on lien information, hazard sites, flood that can further reduce time.
• Favorable experience with federal and state regulators.
We are proud to report that our lender partners have grown their business significantly within 3 months of using us and rave about us to their borrowers. They get great referrals from happy borrowers and we have a long list of impressive lender clients, nationally.
Mission and Vision
Superior Informatics aims to build long-term relationships by delivering quality reports on time. We have both community as well as regional lenders and greatly appreciate your business.
• Mission: Customer and regulator satisfaction through accurate real estate valuations.
• Vision: To deploy superior technology, human expertise and data to generate business growth for lenders.